! Australian web site designers, Sydney, NSW. Award winning web design and development, E-commerce, Web Stores, Graphics, Graphic Arts, On-line Shops, Large clients, small clients, commercial sites, home pages, value, reliability, economy. Credit cards, online transactions. Web Production, Turn-key Internet Solutions for Business, Virtual Web Hosting, Build Your Own E-Store, Search Engine Submissions, Secure On-line Payments, Web Site Design, E-Business. One of Australia's longest running Website designers and developers.>

WEB DESIGN AUSTRALIA
(NOTE: Please don't laugh too much ! This web page was cutting edge web design when we first started as web designers, many, many years ago! We DO NOT advise to have a web site design like this. To see our design and development work, please visit our website client pages. We are now one of Australia's longest running website designers and developers with affiliates World Wide. Our clients range from small private homepages to large corporations with highly complex sites. We offer you Value, Creativity, and Reliability through our experience.)
ULTRA WEB DESIGN
AUSTRALIAN WEB SITE DESIGNERS
THE WORLD'S BEST CYBER PROMOTIONS.

THE MOST COST EFFECTIVE ADVERTISING THAT YOU CAN GET


WHATEVER YOU WANT TO PROMOTE, HOWEVER YOU WANT TO DO IT
If it's to be on the Internet...CALL US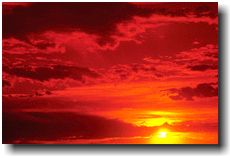 WHETHER PICTURES, ANIMATION, DIAGRAMS OR JUST TEXT
...WE CAN DO IT !!
WEB STORES, SECURE TRANSACTIONS, ONLINE SHOPPING, DATABASES, PASSWORD PROTECTED SITES, GUEST BOOKS, FORUMS,
AUTO RESPONDERS, EMAIL TO FAX, SEARCH ENGINE SITE SUBMISSION,
... ANYTHING THAT YOU NEED ON YOUR SITE.
CALL US !!

Contact us NOW !!!

Email: enquiries@ultrawebdesign.net
Even if you are not on the internet yourself, we arrange a free email account , that you can access from any computer, anywhere in the world, at any time.
--- or maybe you just want to have people find your website and phone you.
WHATEVER YOU WANT, WE CAN DO IT !!!

CALL US NOW FOR A FREE QUOTE OR JUST TO FIND OUT MORE !
ULTRA WEB DESIGN
208 Prince Charles Parade,
Kurnell, NSW. Australia 2231

Phone - (Australia) (61) 2 9668 9367
Fax -(61) 2 9668 9896
email - enquiries@ultrawebdesign.net

Don't forget to bookmark this page!!!!